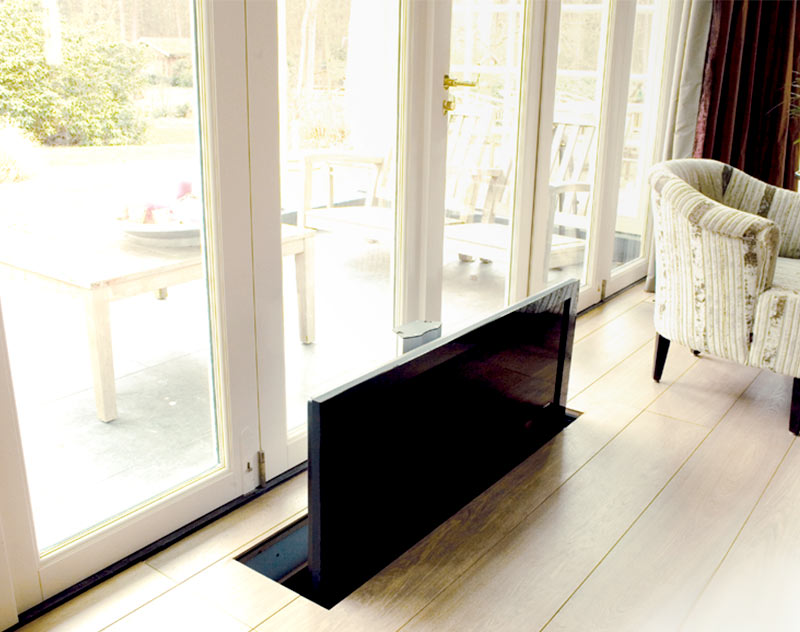 Motorised Under Floor TV Lift
Looking for a solution for floor lift. Under Floor Mechanisms offer a very dramatic concealment solution for large screen televisions. Nothing says class and elegance like a TV silently, magically, rising up out of the floor. This solution is suitable for those who does not wants to occupied the drawing room space by installing extra-large furniture for large screen televisions.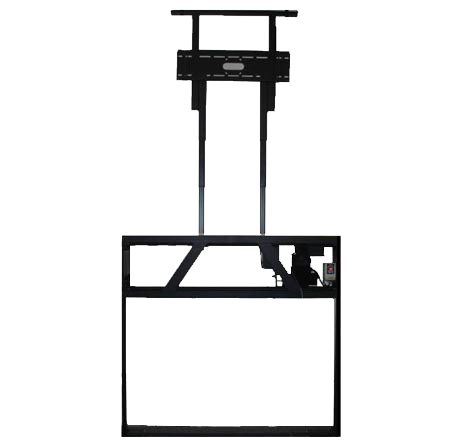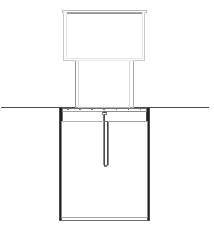 Motorised Panel TV Lift
Panel Mechanisms are a simple and elegant way to hide the TV. Panel lift are compact designs make them ideal for layouts that lack sufficient space for more complex concealment mechanisms. We provide custom solution to you with mechanisms to raise, lower, or slide panels of any size and weight!