TV Lift Motor
Automatic TV Lifts
Motorised TV Lift
We provide reliable, ultra quiet, motorized TV lifts that are ideal for industry professionals, commercial and residential. Every TV lift mechanism is manufactured in India and backed by a full 1 year warranty, making it the perfect buy for any professional or individual.
Control your TV Lift up and down through our mobile application
We provide complete media control systems like TV, Set Top Box, music systems etc. can be controlled through mobile apps (Android and iPhone). This is very important in home automation as multiple remote comes in one app and hence very easy to control. Also you can hide set top box and music system and control it through mobile apps.
Motorised Under Floor TV Lift
Looking for a solution for floor lift. Under Floor Mechanisms offer a very dramatic concealment solution for large screen televisions. Nothing says class and elegance like a TV silently, magically, rising up out of the floor. This solution is suitable for those who does not wants to occupied the drawing room space by installing extra-large furniture for large screen televisions.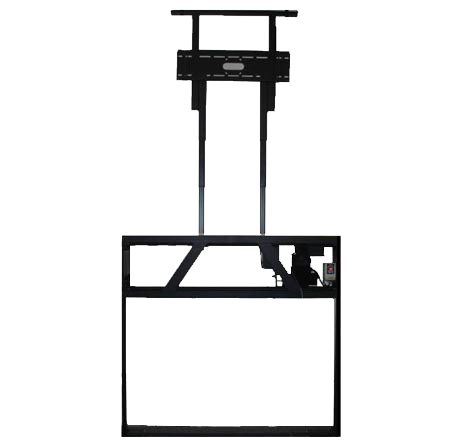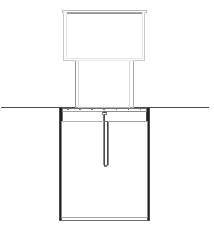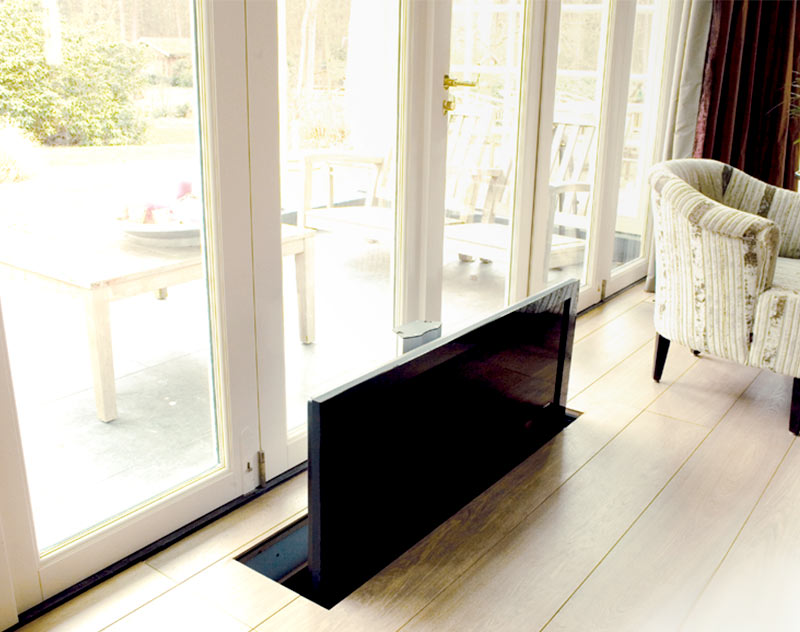 Motorised Panel TV Lift
Panel Mechanisms are a simple and elegant way to hide the TV. Panel lift are compact designs make them ideal for layouts that lack sufficient space for more complex concealment mechanisms. We provide custom solution to you with mechanisms to raise, lower, or slide panels of any size and weight!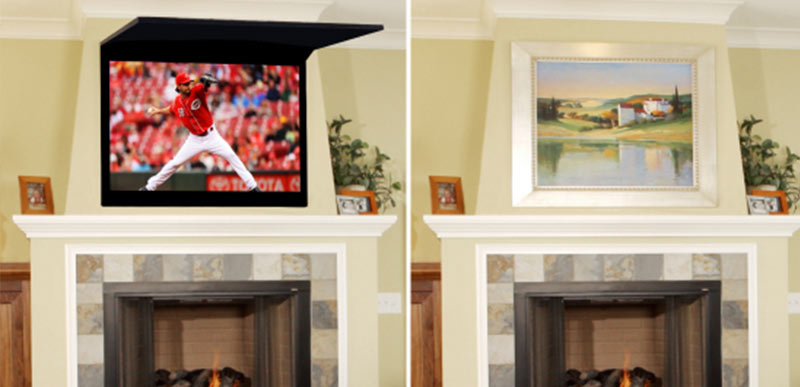 Motorised Cabinet TV Lifts
We provide custom-built cabinet mechanism to lift and display the television when it's in use and conceal it when it's not. Whether you want a small TV popping up out of the kitchen counter, or a large TV popping up out of a credenza, we have the cabinet lift mechanism to suit your needs. With just the touch of a button, you can transform any room from average to extraordinary.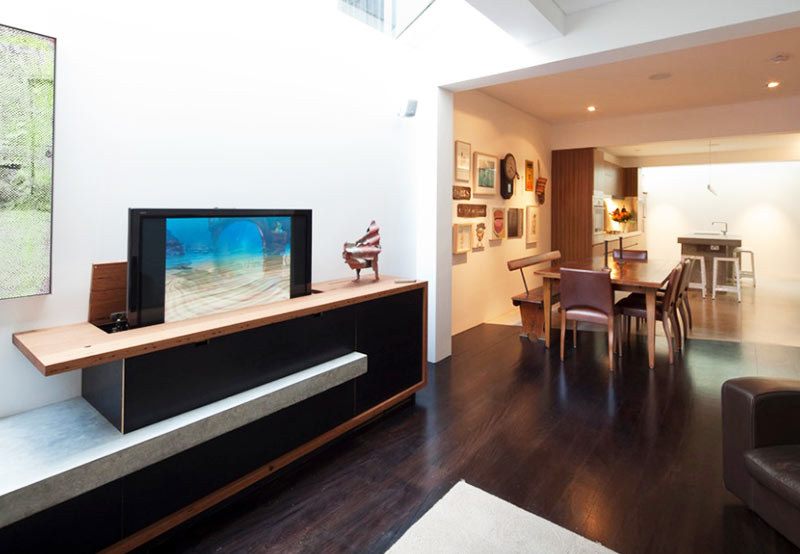 Customer Satisfaction is top Priority
Service And Support
If you face any problem, we will work with you over the phone, via email, or dispatch an engineer to your site to find a solution for your problem.
Reliability
We build and test our technology and our products to work for a lifetime.
Cutting-Edge Technology
We build future need of our customers and start working on solutions even before users know that they need it.