Rolling Shutter Motors
Fox Domotics brings you a series of powerful and high performance shutter motors that can offer your shop, garage, workshop, warehouse, inventory control point with the adequate safety and security you are looking for.
Our automatic rolling shutter motor is a new age product that is a perfect successor of the earlier heavy rolling shutters commonly seen in the commercial places. Our feature rich product offers a broad spectrum of special benefits like:
The rolling shutter motor has a strong and heavy finish, offering solid protection to the property.
This is a remote control rolling shutter, which means you can operate it even from a considerable distance through a remote control device.
When electrical connections are off you can also operate the shutter manually – just like the old times.
It comes with a limit switch that allows proper adjustment of the rolling shutter in both the down and the up positions.
The gate offers lower vibration
Has a low noise quotient
Comes with a double slat thickness of 0.8mm to 1.5mm.
It has a height between 9 – 14m.
The scale of wind can reach up to 11.
It has a corrosion resistant surface.
The rolling shutter also has a scratch resistant surface
Offers an easy cleaning and low maintenance requirement.
Available in different color shades.
Energy efficient as it requires an electricity power of 220V AC.
Easy availability of spare parts
Easy installation
Can fit in perfectly in any kind of setup with earlier facilities.
Single Phase or Three Phase AC Motor + Stable Quality + Low Noise Small Vibration + Manual Limit Switch + Heavy Duty Motor
Features
Supply manual button and security lock, and can match with remote control (long distance receiver, and easy operation).
Limit switch unit enables precise adjustment of shutter in both up and down position, and safety.
In case of absence of power, a release chain can be operated door manually.
Stable operation, low noise, small vibration.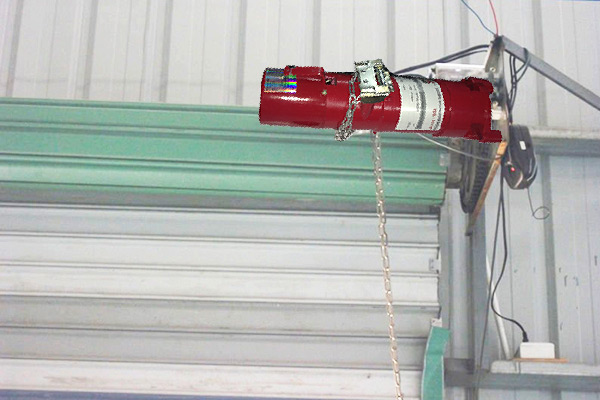 Detailed Information
Double slat thickness is 0.8 mm-1.5mm, maximum production height can reach 9-14 m,. The scale of wind force can reach to 11.
Surface Processing Treatment; electostatic powder coating, corrosion resistant, scratch resistance, easy to clean, long color durability. Surface paint processing, durable weather-resistant and sunlight, rain, it can rebound and recovery after a minor crash.
A various installation options, including internal, external, and middle installation, the demand to space is not hight. It'll not ccupy interior space of garage doors which is easy to install, fast construct and save project time which has beautiful appearance.
The security device: can added install infrared system and wireless remote control system device.
Motorised roller door is driven by AC tubular motor or external motor, 220V AC. It can save electricity which is security, quiet, and with a thermal protection device. It can match with hand-crank or clutch that can be normally open in case of power off.
Downloads:
Shutter Motor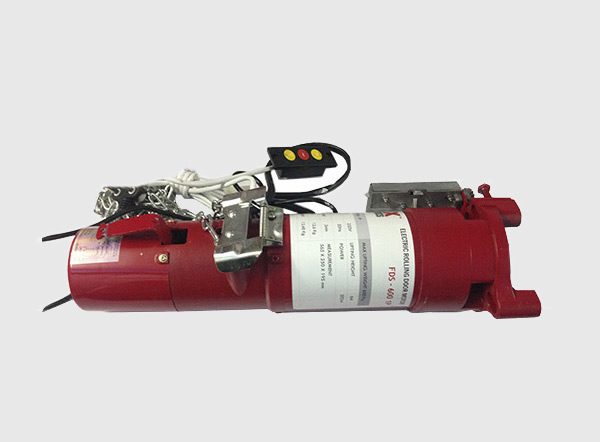 Shutter Motor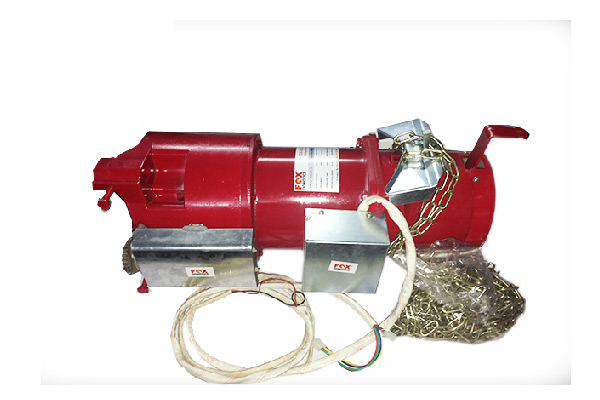 Available Models of Shutter Motors - Technical Information
| Model No | Rated Power | Advancing Force (kg.f) | Out Put Speed (r/min) | Max. Raising Height(m) | Rated Op. Time | Diameter of Pipe (inch) |
| --- | --- | --- | --- | --- | --- | --- |
| FDS-300kg-1P | 200 W | 300 kg.f | 4r/min | 6m | 5 min | 4 Inches |
| FDS-600kg-1P | 300 W | 600 kg.f | 4r/min | 6m | 5 min | 4 Inches |
| FDS-800kg-1P | 400 W | 800 kg.f | 4r/min | 9m | 5 min | 6 Inches |
| FDS-1000kg-1P | 450 W | 1000 kg.f | 4r/min | 9m | 5 min | 6 Inches |
| FDS-1500kg-3P | 800 W | 1500 kg.f | 4r/min | 12m | 5 min | 6 Inches |
| FDS-2000kg-3P | 900 W | 1500 kg.f | 4r/min | 12m | 5 min | 6 Inches |
Downloads:
Model No: FDSR-230

Model No: FDSR-100

Model No: FDSR-101

Accessories 300Kg

Accessories 300Kg

Accessories 300Kg
Our global reach
One thing is for certain, that these rolling shutter gates have been in vogue for e very long time.
They have been put to use in various commercial contexts.
In some places they are also used in domestic contexts – like your garage gates.
Our shutter side motor gates can offer a better security index to all types of properties or enclosed spaces. Our products come in various sizes and external dimensions. This is exactly why we cater to a large variety of customers.
As one of the leading rolling shutter motor manufacturer in India we have our production unit and retail outlet in Mumbai. We cater to various parts of the Indian market and in addition to are also providing to various international customers in global market pockets in USA, UK and UAE.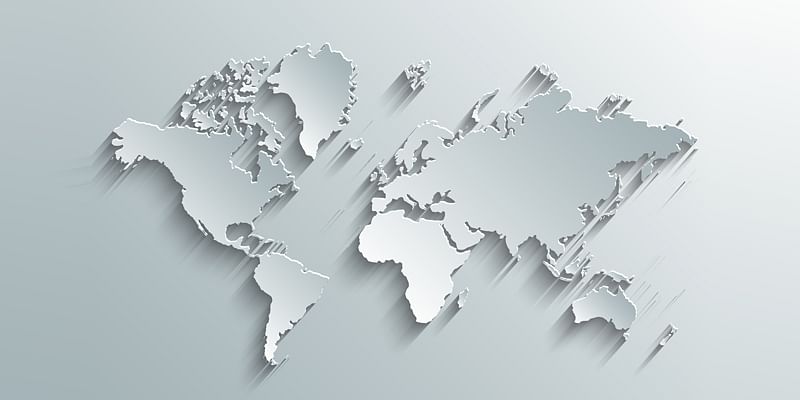 As a global supplier we offer:
Unfailing quality in our products
24x7 customer service
Uniform supply of products round the year
Stable prices
A track record of nearly a e decade and a half
More than 25 thousand of satisfied customers across the world.
Working with some of the largest commercial and real estate brands of the world
Offering quality spare parts
Installation and initial training support
Invested in a research and development oriented approach.