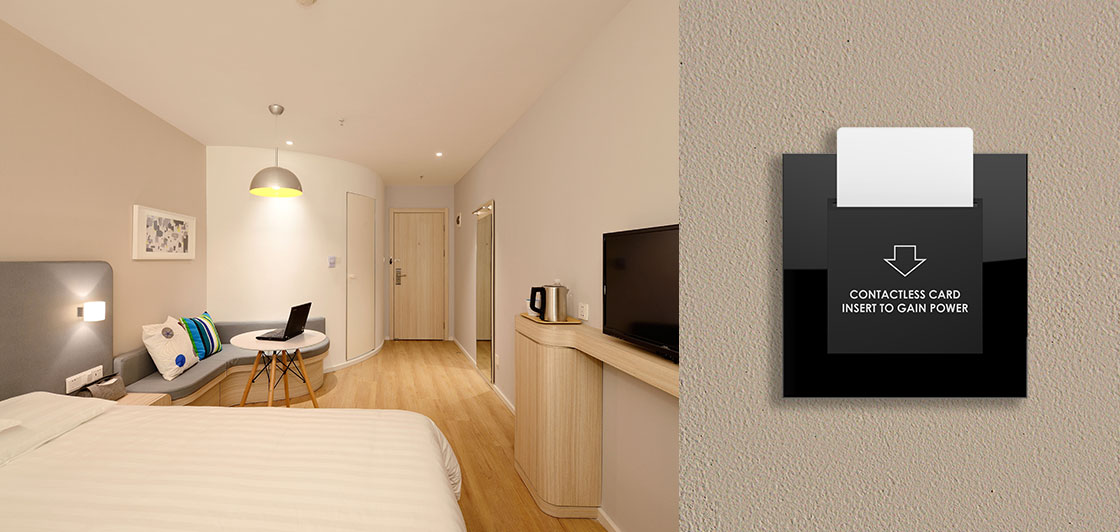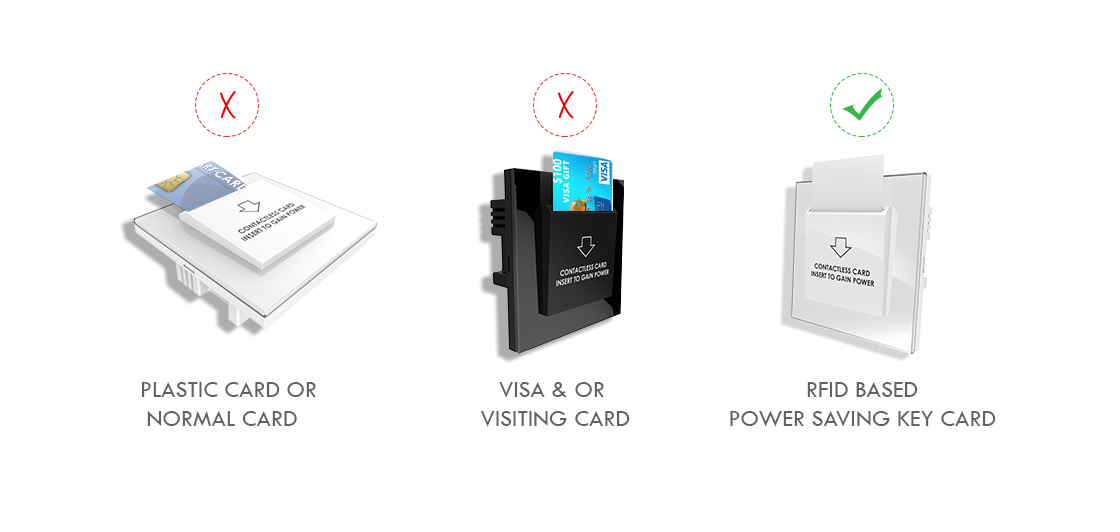 RFID Power Saving Solutions
Power saving is the most important need of any hotel. When the guest goes out all the devices must switch off and should consume zero power. With our Power saver key card panel this is possible very easily.
We have different variant of Key Card Switch and can be customized as client requirement.
We have RFID based Power saving key card system which detects RFID card and activate the Power in the room. Normal card or visiting card or any plastic cards cannot activate the power unless the RFID card is inserted. This gives best solution to save energy in hotel industries.
More advance key card system which can read the RFID card and thus give more features to hotel client. This system can differentiate between Guest and staff.
If staff card is entered only the lights would be activated AC and Socket point of TV and other sockets are switched off. If guest card is inserted complete power is gained including light, AC and All sockets. This gives further power saving as room cleaning staff misuse the rooms while doing cleaning jobs.
We also manufacture normal key card system which is activated by any normal card or visiting cards. These are low cost key card panel.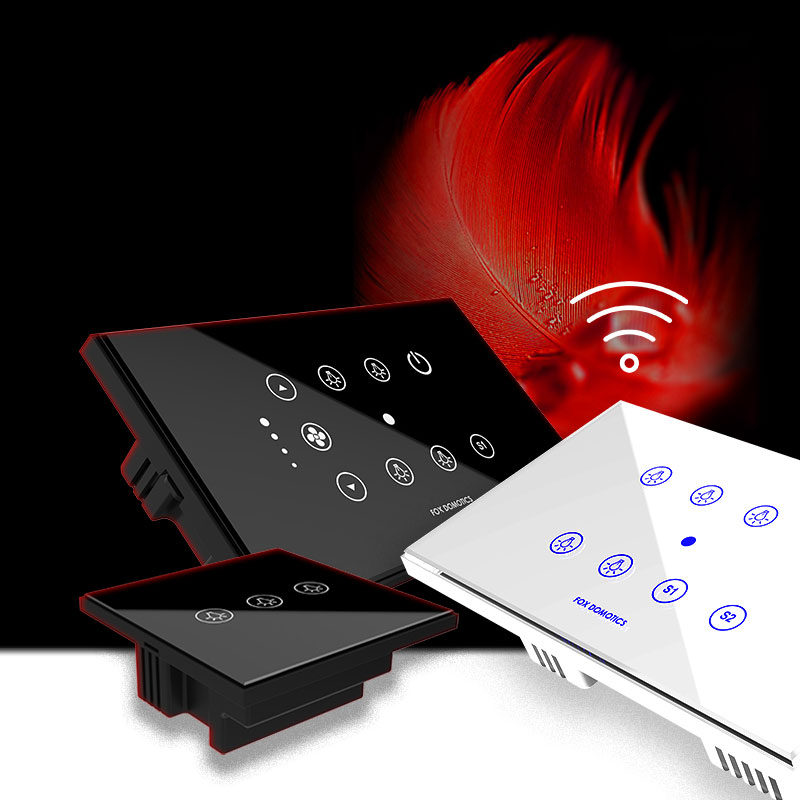 Light Control Solutions
Any hotel wants to give best guest experience. In order to make room more elegant the lighting system plays very important part, while the guest enters the room. As guest inserts the RFID card into the key card the welcome scene is turned on by the light control system along with the AC. This gives guest the best ambiance of the room which makes him more comfortable and pleasurable.
We are manufacturing touch switches for light control. We have variety of different range, sizes and possible combination of Light ON/OFF, Light Dimmer and Fan Dimmer. Hotel can select any combination as per their requirement which full fill their lighting needs.
All touch switches are Stand alone and independent system. For More details please see under product section, Touch switches part. You can select any model which full fill your requirement.
The button icon and name can be customized as per requirement. We can put your hotel logo on each touch switches.