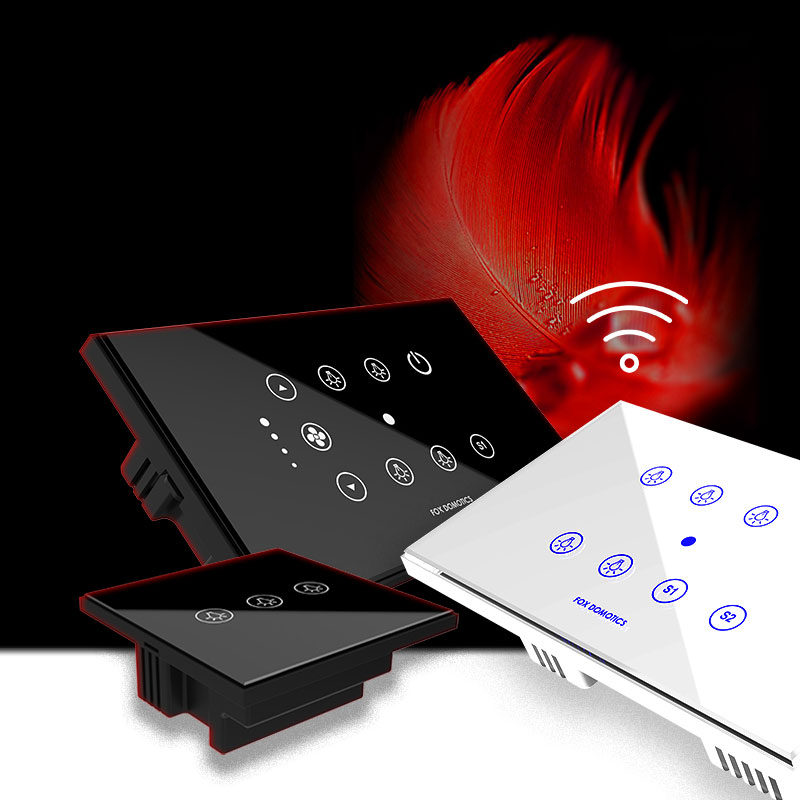 Smart hotel room Automation Light Control Touch Swicthes
The WiFi enabled smart touch switches can be used to switch on, off the lights and dim the fan speed or the brightness of the light without moving an inch from your place. All the other electrical points can be maneuvered and controlled without any manual contact.
Even the room curtains and blinds can be drawn or moved apart through remote access. All of this and much more can be done either through the help of an automation app on your Android or iphone sets or through voice command on Alexa Amazon.
The sleek corridor and activation panels can be used to send messages/requests to the hotel staff indicating at some service. The entire setup can be managed in a flawless and highly sophisticated manner.
We are manufacturing touch switches for light control. We have variety of different range, sizes and possible combination of Light ON/OFF, Light Dimmer, Fan Dimmer and curtain control. Hotel can select any combination as per their requirement which full fill their needs.
All touch switches are Stand alone and independent system. For More details please see under product section, Touch switches part. You can select any model which full fill your requirement.
The button icon and name can be customized as per requirement. We can put your hotel logo on each touch switches.