Fox Domotics Home Automation
Fox Domotics have complete home automation solutions for any home of any size. All our products are Wifi enabled products which means it has inbuilt wifi chip to connect to your existing wifi network at your home. It's similar to your mobile phone which connects to your home wifi network for internet. Since all devices are True WiFi enabled systems, there is no need to lay CAT6 cable for communication. All communication between devices and smart phone are through wifi network. It's a True Wifi based wireless solution for complete Home Automation.
We being a manufacturer are continuously putting our money and effort for Research and development of new, improved and high performance products and control applications for home automation segment.
With our journey of 12 years in home automation we have designed several products and had automated thousand of home successfully. We have vision and experience to design and develop products which are useful and easy to use.
Our home automation solution covers a number of devices which we would look into one by one.
Light Control Solution (WiFi Touch Switches)
We have touch switches for controlling ON/Off lights, Light dimmers and Fan Dimmers. Our touch switches comes in 2 variant with Wifi and without Wifi system.
Wifi enabled touch switches are the real products which are fully loaded system with almost many features into it. It can be controlled through Alexa Voice control, Smart phones (Android & iPhone), Touch and IR remote. It have scene control, scheduler function and outside control from anywhere on the go.
Without Wifi inbuilt system we call it as Standard touch switches which can only be controlled with touch and IR remote. Very basic but you get IR remote along with touch control. A low cost, basic automation which upgrades you from conventional old switches to new improved basic automation system. It's low cost and very affordable for large number of clients opting for it.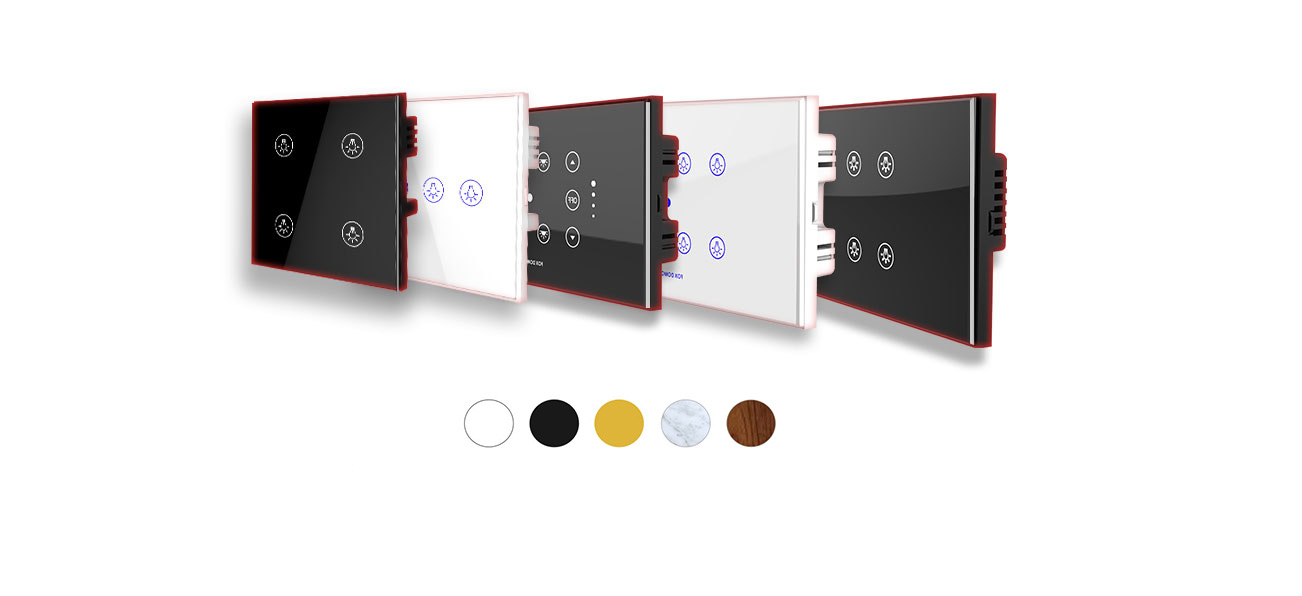 We have wide range of touch switch options to choose from. It comes in multiple different finish like crystal glass, wood finish, marble finish and leather finish along with various color option to choose from each model. Each has its own rich look making the touch switch to blend with your interiors. "Giving the elegance and class of your choice with elegance look along with feel."
All our touch switches are 100% retrofit and can be installed into existing metal concealed boxes of standard size available at the hardware stores. We have touch switch option in different modular sizes like 2 modules, 4 modules, 6 modules, 8 modules and 12 modules.
With the combination of Light ON/OFF, Light dimmer, Fan Dimmer we have different combination of touch switches in each sizes. Look for product details for different models in different modular sizes.
Some special features of touch switches which make our product best in class with other products in market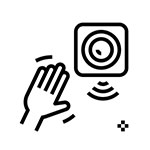 Proximity sensor
Bring your hand near to touch switches and the indication glows. No hand for 30 sec indication turns off (during night get peaceful sleep)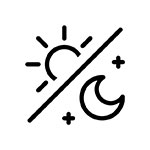 Automatic Day & Night mode
have light sensor to detect light in room and adjust the indication to switch off or on. This second mode of operation.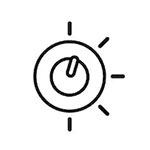 Smooth Light Dimmer
Light Dimmers are smooth dimmers, dims smoothly from low to high or vice versa.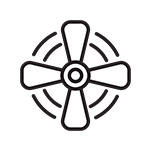 Humming Free Fan Dimmer
Fan Dimmers are Humming free capacitive dimmers. No humming at all fan speed level.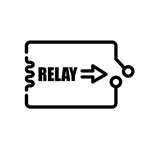 High Power Relay
12 A dry contact power Relay used for high capacity load.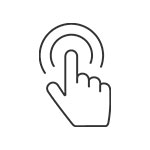 Capacitive touch
The touch is capacitive touch for best performance
RGB light control
In Home Automation RGB/RGBW color changing lights are very important part of whole solutions. The RGB controller is WiFi enabled system and can control upto 15-30 meter of RGB strip (length depends on RGB strip led count per meter or watt per meter). The RGB colors are very precise and give accurate desired color over complete range of colors. This same device can be used for RGBW strip light controlling as well.
In mobile application we have given color wheel along with RGB slider for precise controlling and also can dim the strip light. It have some mood lighting features like smooth, disco, fade, etc.
Every RGB controller can be integrated into scene Control.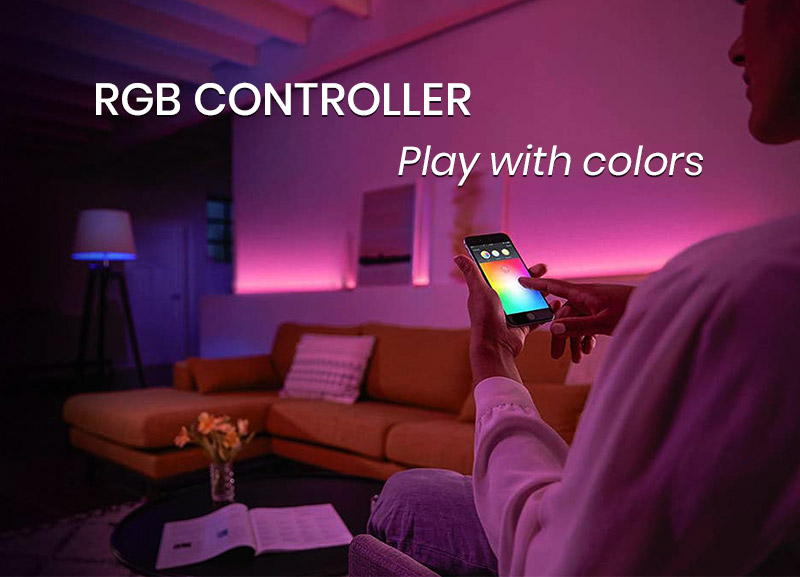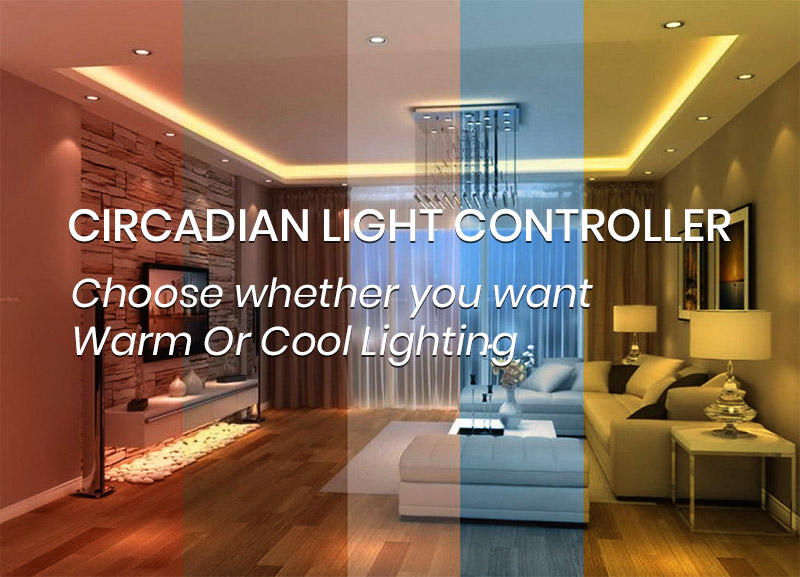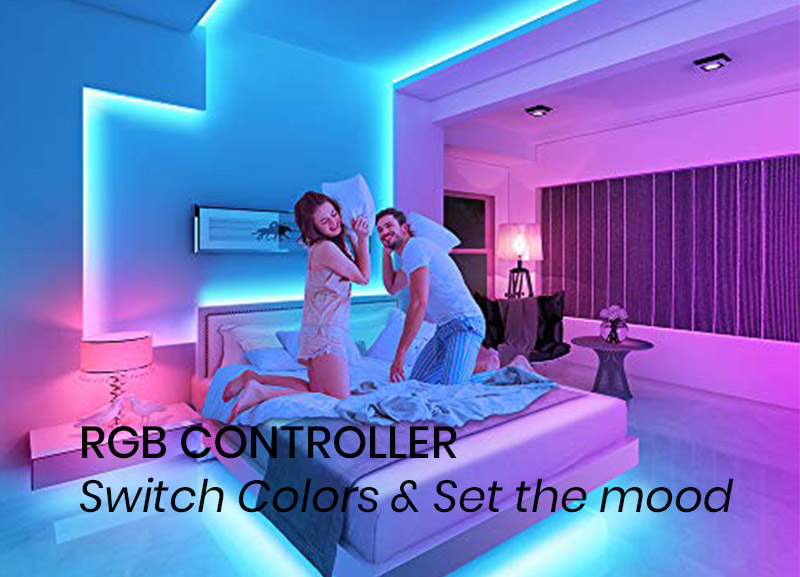 Sky Light Automation Solutions
Sky light windows are used to get natural light into living space. In today's modern home sky light windows are used with fixed glass and hence required automated shades which can be controlled through your home automation systems.
With our experience we have best solutions for skylight shades automation and have successfully installed at various homes. We have developed new products and accessories to easily automat the sky light system which needs zero maintenance in long spans of operation.
Watch the Videos for skylight shades automation done by our dealers in India.