Tubular Motor
R: Radio
S: Standard
QR: Quite Radio
QS: Quite Standard
Blinds are the other alternative/substitute of the curtains. They are effective in terms of providing privacy interiors of a space and also add to the comfort of shading from harmful UV rays, general Sun's heat and light, dust and dirt in the environment etc. They are suitable for any kind of surrounding – residential, commercial and industrial.
In the current times these blinds have been evolved a stage further where they are motorized and operated/controlled on the strength of technology.
Fox Domotics brings you high quality blind Motors that are stylish, strong and simple in their mechanism.
Fox Domotics is a manufacturers and a solution providing brand for various home, office and hotel automation products. We offer you a broad spectrum of products that will include several items within the category of home automation products. Based in Mumbai we are tubular motor suppliers and cater to some of the largest names not only in the Indian market but across the world in US, UK and UAE.
Mechanical Limit + Built-in Receiver + Quite Motor + Dot-Move & Light Adjust Functions
Our Windows Blind Motor
Our tubular motor blinds are designed to offer a superior quality shading and screening to the interiors of an enclosed space. These new age 45 mm tubular motor blinds comes with a long series of features like:
A stylish look
Strong screening against heat, light, dust and dirt
Easy installation
Fits into any prior setting
Easy to clean and low maintenance demanding
Made with strong synchronous belt offering acid resistance and anti aging functions.
Offers long durability and better longevity – almost 20 years after installation
Easy operation and can be done by one and all.
Has a motor with mechanical limit.
Can be connected to a single switch that also connects with other electrical points.
Quite operations, no unpleasant squeaking sound when moved and operated.
Expert installation services from us, so a no hassle installation process.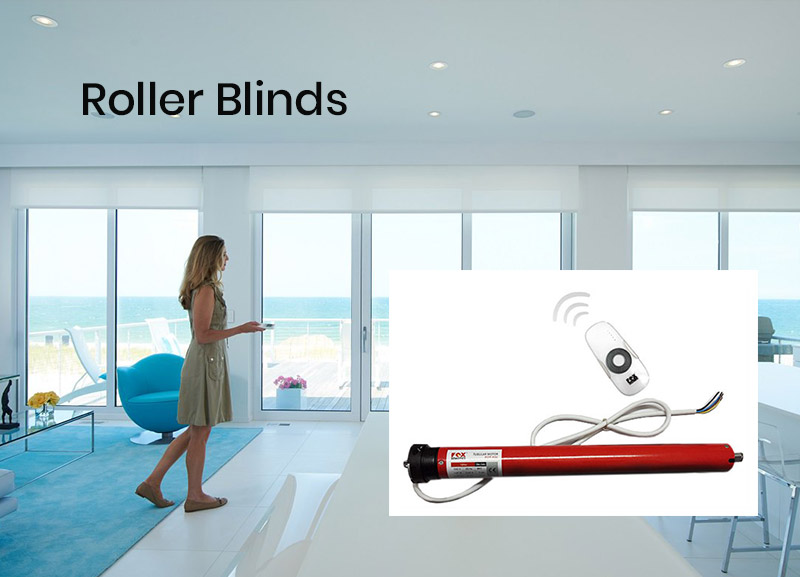 We have tried to offer our customers with a superior quality experience where our product can balance the aspects of aesthetics with that of convenience.
Changing to these upgraded tubular motors blinds comes with zero hassle, as our dedicated team can handle the matter.
Improve the aesthetics of your place with these stylish and chic products.
As the tubular motor manufacturers we ensure a lasting quality and service from these products. However as and when servicing is needed, if needed at all, we can always come to your help.
We serve residential spaces, offices, industrial areas. These motor blinds are suitable in all types of contexts.
Apart from style and class, these motorized blinds can offer you unfailing comfort.
When do you need them?
You can use them to offer a quality change to your space décor
Use energy efficient substitutes for your regular blinds
Control electricity bills with them
Offer extra support to ailing ad immobile members in and around the space
Easy control through apps and Alexa voice control
A feel of lavish luxury.
Downloads:
Tubular Motor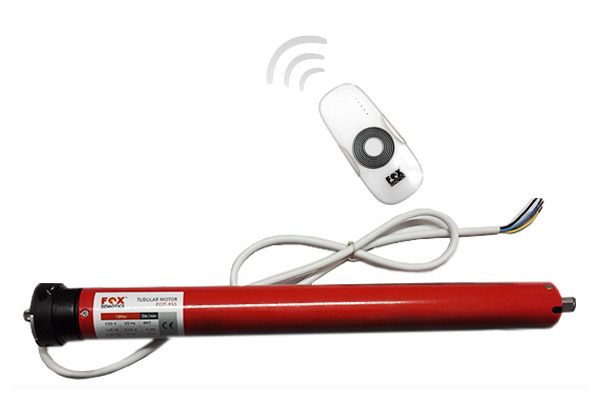 R: Radio Type
Technical Information
FDT-35R
FDT-35S
Technical Date
Rated Torque
6
6
Nm
Out Put Speed
26
26
(rpm)
Tube Diameter
35
35
(mm)
Rated Voltage
230
230
(V)
Frequency
50
50
(Hz)
Rated Power
121
121
(W)
Rated Current
0.53A
0.53A
(A)
Continuous Running Time
4
4
(min)
Protection Degree
IP44
IP44
IP
Max Limit Turns
30
30
(turn)
L1 / L2
557/56
457/44
(mm)
Downloads:
Tubular Motor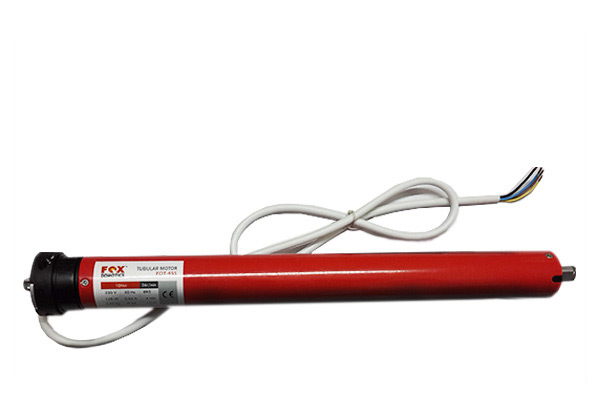 S: Standard Type
Technical Information
FDT-45S
FDT-45QS
Technical Date
Rated Torque
10
10
10Nm
Out Put Speed
28rpm
28rpm
(rpm)
Tube Diameter
45
45
(mm)
Rated Voltage
230
230
(V)
Frequency
50
50
(Hz)
Rated Power
145
145
(W)
Rated Current
0.64
0.64
(A)
Continuous Running Time
4
4
(min)
Protection Degree
IP44
IP44
IP
Max Limit Turns
45
45
(turn)
L1 / L2
657/63
657/63
(mm)
Downloads: