Conference Room Solution
Automation & Booking
Conference Room Automation & Booking Solutions
Top-class solutions for World-class companies
Fox Domotics is the technology partner for your business, providing the foremost dependable, efficient, and innovative solutions to assist your employees keep focused on their work.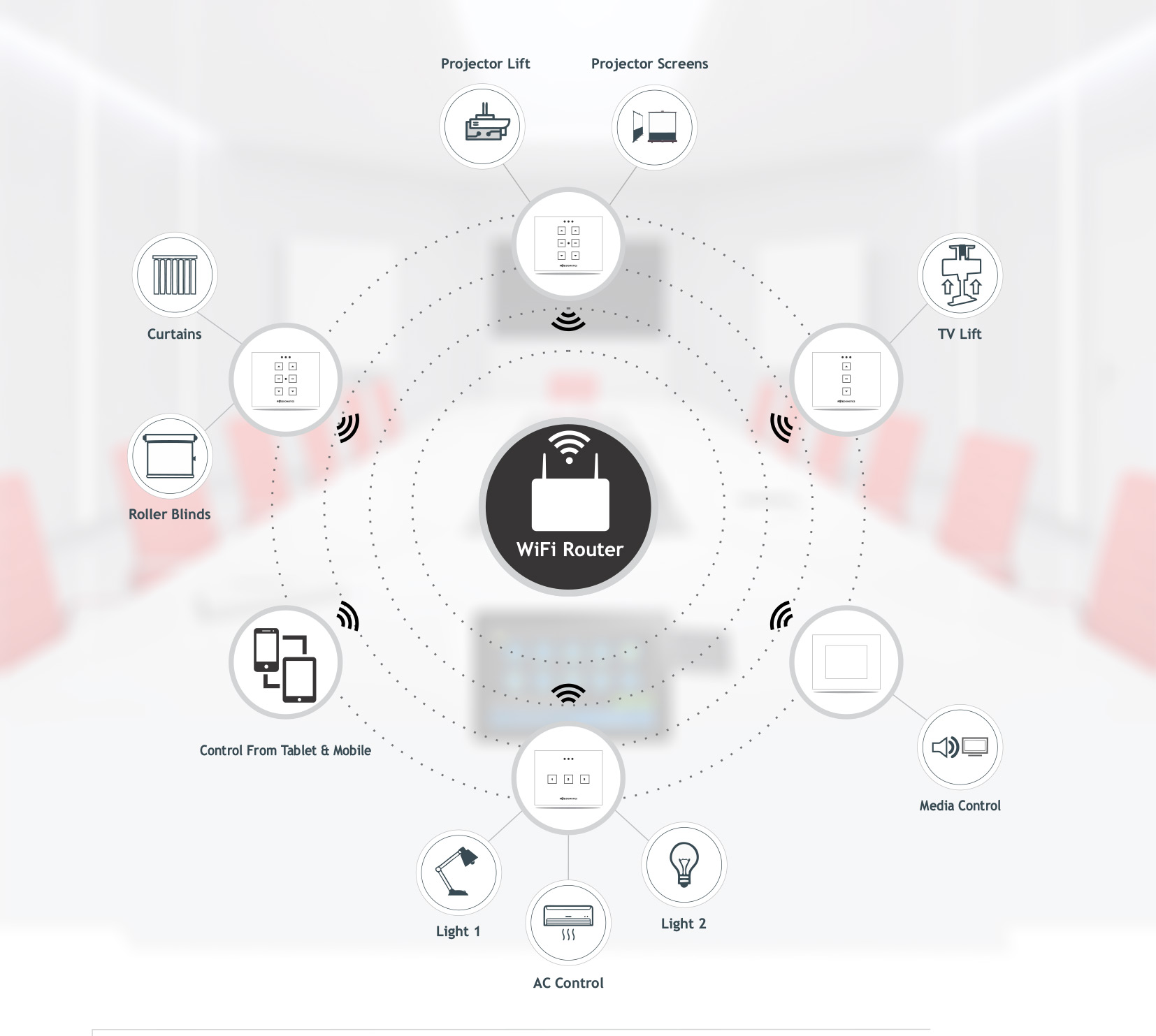 Fully Integrated Control Solution
One single touch is all you need to set up a winning presentation. Fox Domotics provides a simple automation solution for everything from lights to projector lift, projector screen and shades all into a single integrated system. Of course, no two businesses are the same that's why Fox Domotics offers flexible solutions which will be tailored to your specific business technology requirements.
WiFi Automation Solutions
In Automation Fox Domotics have WiFi enabled switches for lights, curtain & blinds, projector screen, projector lift, TV Lift, and AC control. All of the device can easily be controlled to give the best ambience which is required for conduction a meeting.
Features
All hardware are WiFi enabled IoT devices
Specialized conference room Apps for tablet
Single click scenes control
No need for CAT6 Cabling
Easy 3 module to 12 module retro fit glass touch panels available
Easy Scheduling through Cloud Platform
Do more meeting and less planning with Fox Domotics intelligent CRMS (Conference Room Management Software) cloud platform for meeting room solutions. CRMS system lets users reserve rooms on location or online and define the perfect environmental setup in advance. Lighting, shades, AV equipment, and more can be customized ahead of time, so meetings get started on time and without hassle.
Features of CRMS
Cloud Platform so book from anywhere online
Real Time booking of rooms
Multi Room Management Features for Multi Location options
Multi User
Email Notifications
Assign User Role through user type
Tablet Android App for Room Door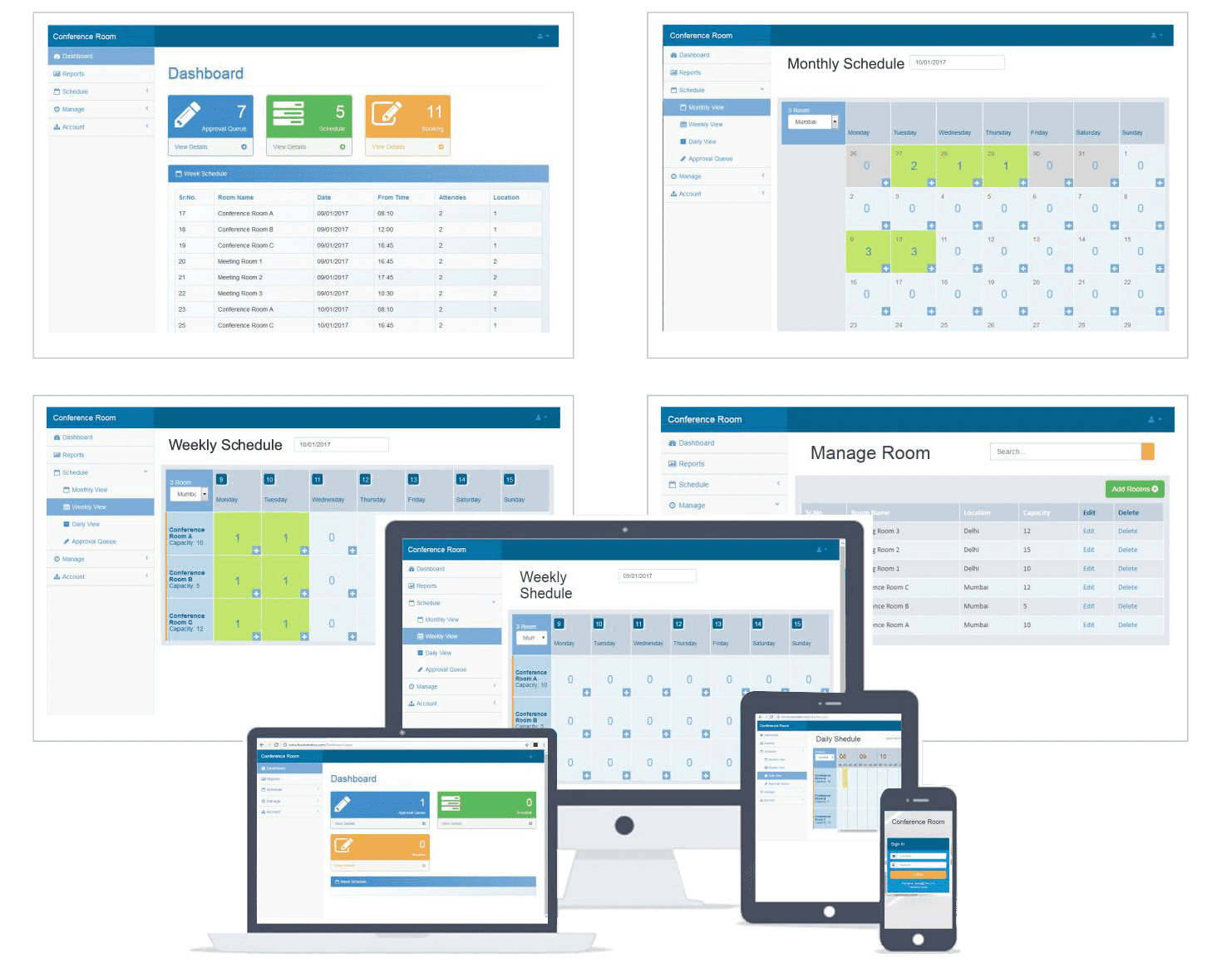 Conference Room Control App
Keep a tablet with control app on the desk of conference room and get power to control entire conference room without any hassle. You are just a click away from a power full meeting presentation.
Features of Control App
Real time scene control for various atmospheres like: Welcome scene, projector presentation, TV presentation, general discussion etc.
Real time meeting schedule information's.
Next meeting information with time
Intimation for meeting start and Meeting over
Extension option at the time of meeting over
Meeting room set automatically 5 minute prior to meeting starts
All equipment turned off after meeting is over with time delay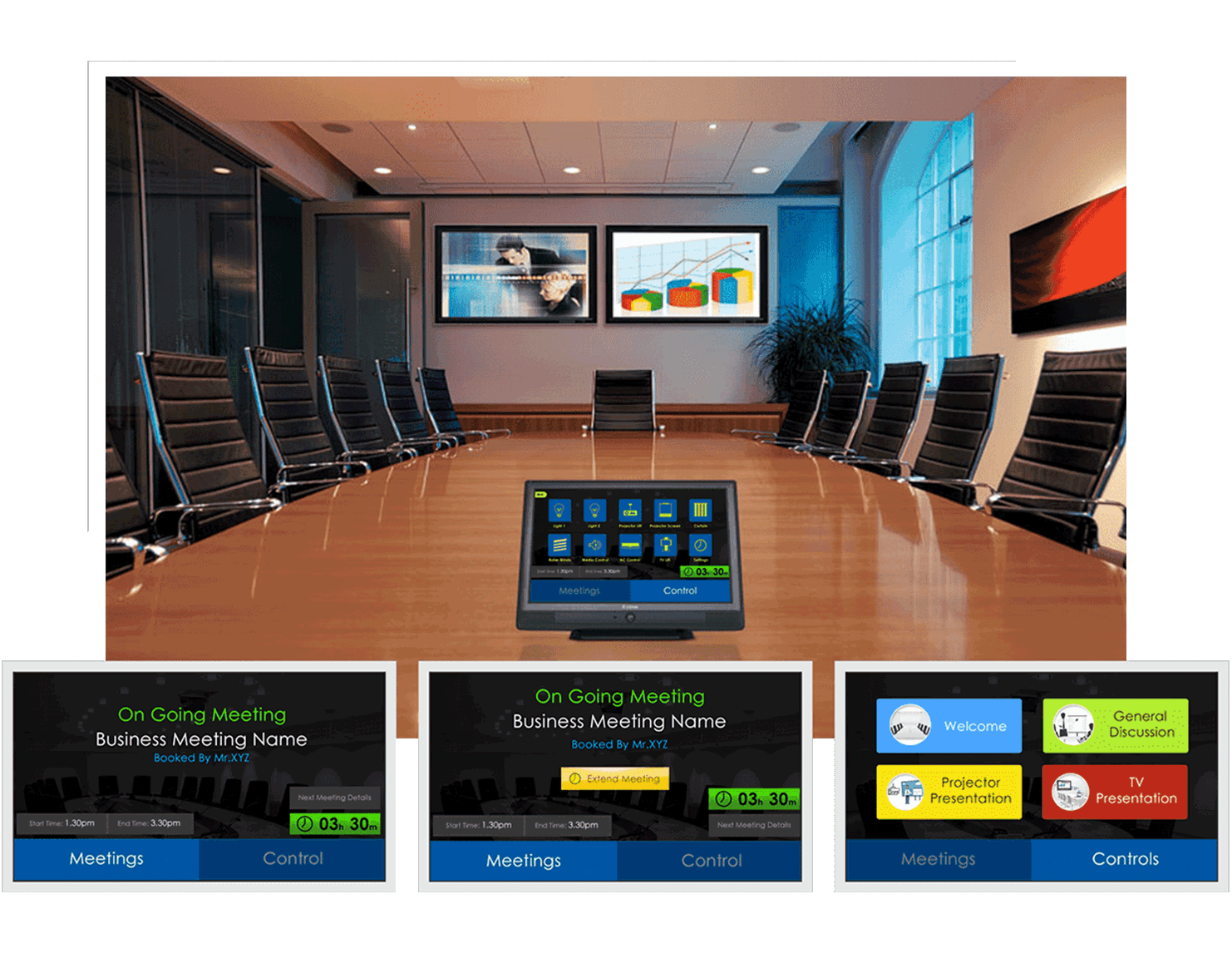 Customer Satisfaction is top Priority
Service And Support
If you face any problem, we will work with you over the phone, via email, or dispatch an engineer to your site to find a solution for your problem.
Reliability
We build and test our technology and our products to work for a lifetime.
Cutting-Edge Technology
We build future need of our customers and start working on solutions even before users know that they need it.